Tailored & Timeless  
It's no secret that lighting is an essential element in your home, but when a room is accentuated with a statement-making fixture it adds an instant layer of luxury.
Sleek shapes, tailored shades, or decorative adornments can elevate a space for a refined look. The crisp fabric of a drum shade creates a captivating contrast when paired with a high-gloss finish. A tapered silhouette and patinated band deliver drama and invoke glamour. A bold metal shade can mix with modern candelabras for a two-tone look that is always dressed to the nines.
With these classic and striking designs, achieving elegance is effortless.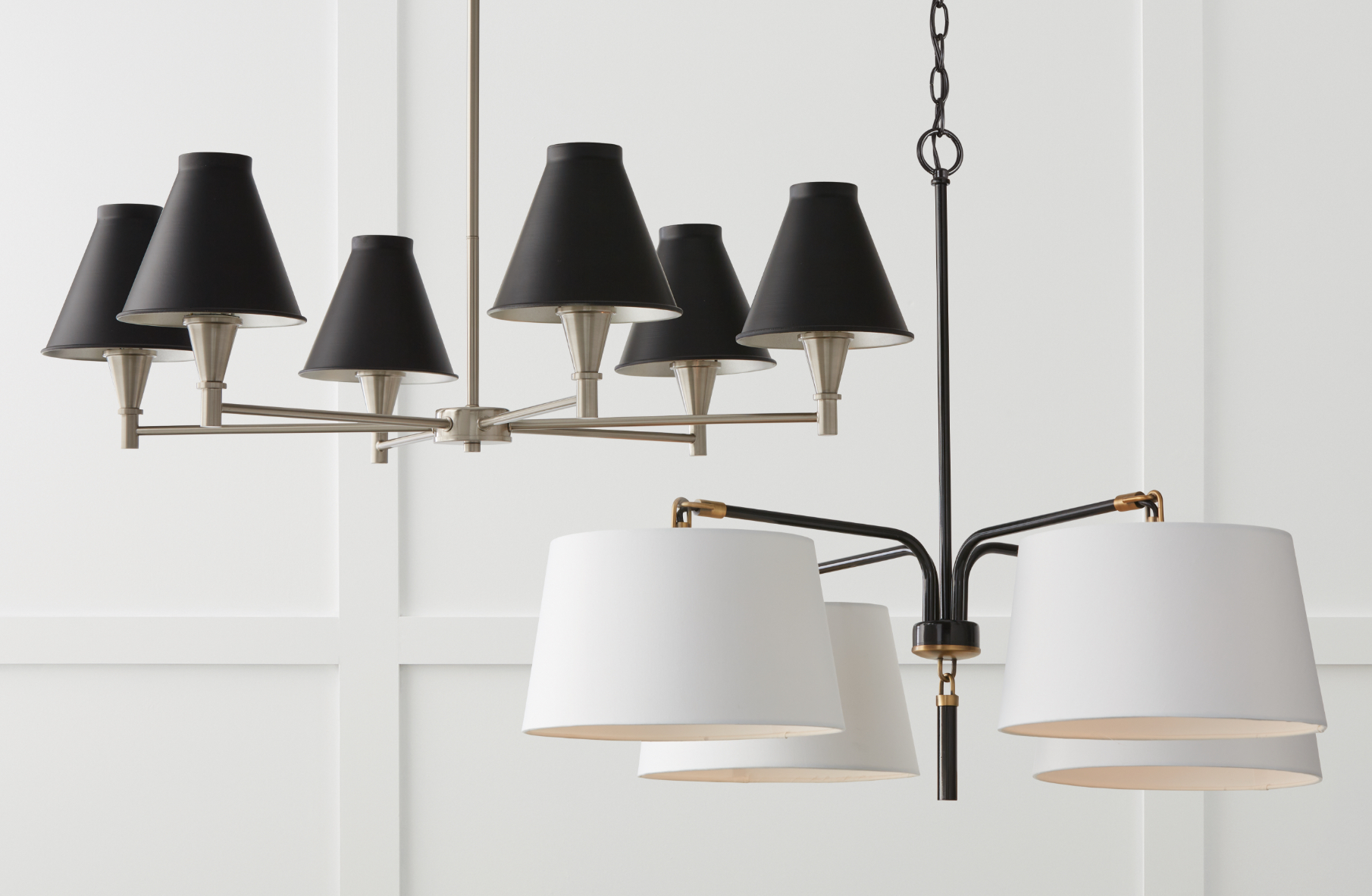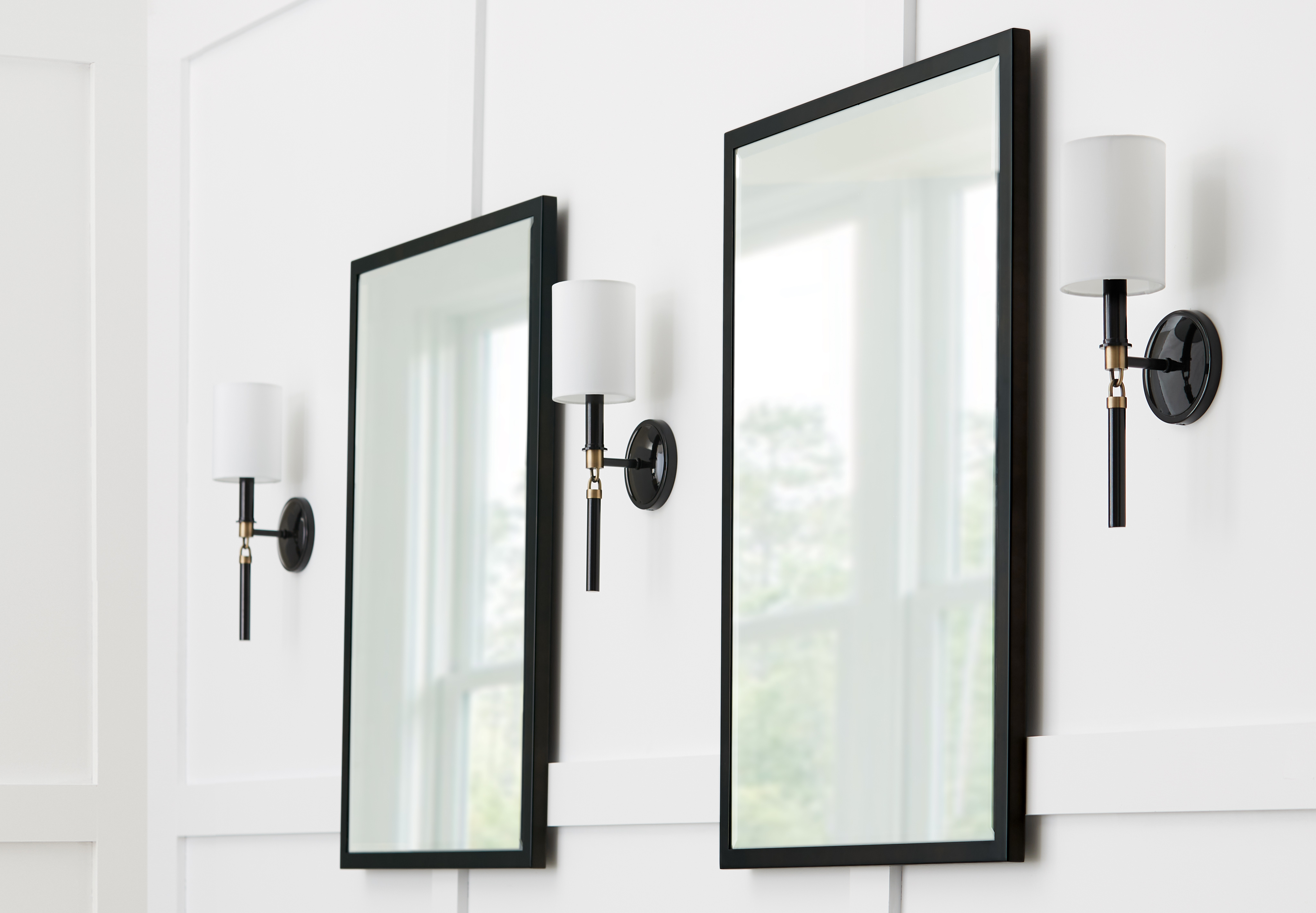 The Art of Sophistication
Creating a space layered with sophistication and style isn't just reserved for the pages of design magazines.
Look to your light fixture to tie the interior furniture, decorative accents, and architectural details of a home together for a timeless aesthetic. Hang a captivating chandelier in the living room for a bold statement, place a trio of tailored sconces in a bathroom for a polished presentation, or design the dining room around a pendant that exudes elegance.
No matter your design style, selecting lighting with stunning silhouettes and refined details will set your space apart and always make a statement.